Government's agenda on Solar renewable energy in Malaysia.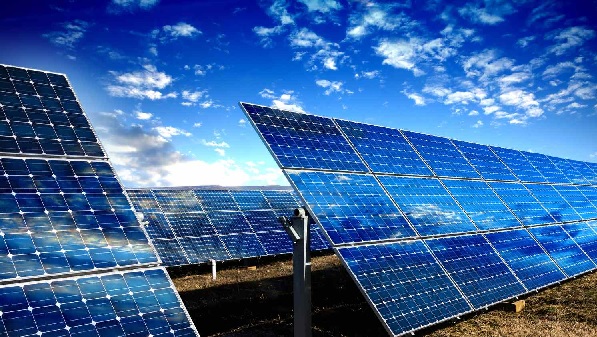 Solar technologies enable sunlight to be converted into electrical energy through solar photovoltaic (PV) panels.
The NEM programme, which allows excess PV-generated energy to be exported back to the grid on a "one-on-one" offset basis, has three categories namely NEM Rakyat for domestic users, NEM GoMEn for government buildings and NEM Net Offset Virtual Aggregation (NOVA) for industrial and agricultural usage.
To date, a total of 84.5130 megawatts (MW) out of the 150 MW solar energy quota under NEM Rakyat; 32.6740 MW out of 100 MW quota under NEM GoMEn; and 535.0091 MW out of 800 MW quota under NEM NOVA has been approved, according to the Sustainable Energy Development Authority (SEDA) Malaysia.
Meanwhile, local experts and industry players have recognised the significant potential of the government's efforts to facilitate the widespread adoption of renewable energy (RE) in Malaysia, with particular emphasis on the solar sector, even though the government has agreed not to raise the electricity tariff for nearly 99 per cent of domestic users following the streamlining of electricity tariff for the peninsula through the Imbalance Cost Pass-Through (ICPT) mechanism for the July 1 to Dec 31 period this year.
(Under the implementation of the new ICPT mechanism, approximately 83,000 or one per cent of electricity users in Peninsular Malaysia will be paying a higher tariff of at least RM187 more per month starting this month until December.)
Natural Resources, Environment and Climate Change Minister Nik Nazmi Nik Ahmad, in a recent interview with CNBC at the Energy Asia 2023 conference here, highlighted solar energy as the most promising and viable source of RE.
Universiti Kebangsaan Malaysia's Solar Energy Research Institute deputy director Associate Prof Dr Norasikin Ahmad Ludin said among the available RE sources, solar energy has the greatest potential in Malaysia given that the country has a
Higher demand for solar panel installations
Industry players believe there is an increasing demand for solar panel installations in Malaysia driven by consumer concerns over higher electricity bills, leading to a shift towards RE and a reduction in installation costs.
Progressture Solar co-founder and chief operating officer Ng Yew Weng said his company has seen an increase in domestic sales, with over 60 inquiries for home solar panel installations in a week following the government's announcement of the new ICPT mechanism on June 23.
"Year-to-date we have secured 18 MWp (megawatt peak) of solar projects cutting across homes and commercial and industrial buildings," he said, adding that a typical solar system for home use could cost anywhere from RM14,000 to RM46,000 depending on the type of house and roof size.
Malaysia Green Technology and Climate Change Corporation group (MGTC) chief executive officer Shamsul Bahar Mohd Nor said due to the high demand for solar energy products, which are also categorised as green products, companies dealing in such products are encouraged to obtain MGTC's MyHIJAU certification.
"Registered green products and services will be listed in the MyHIJAU Directory which is a reference for green procurement. The MyHIJAU mark is a guarantee to consumers that the products they are considering for purchase have a lower environmental impact in comparison to similar products available in the market. All products have to follow tough criteria before they receive the mark," he told Bernama when met at the Energy Asia 2023 conference here recently.
He believes the high demand for solar panel installations will lower the current market prices, thereby easing the burden on consumers who intend to transition to RE.
Meanwhile, Norasikin said to encourage more consumers, especially domestic users, to transition to solar energy, the government should provide incentives such as grants or rebates for the installation of solar panels.
"Upfront grants or cash rebates for installing the first four kWp for residential units will be a good way to replace the (government's electricity) subsidy," she said, adding that providing low-interest or interest-free loans to individuals or organisations for the installation of solar panels should also be considered.
"The loan can be paid back through tax assessments to make it simpler for borrowers. The government can also provide tax incentives, which can be done by excluding the value of the distributed solar energy systems from the property tax assessments." — Bernama
read more-https://www.malaymail.com/news/malaysia/2023/07/06/more-malaysians-transitioning-to-solar-power-to-reduce-electricity-bills/78144
Posted on 24-Aug-2023