Malaysia's New Industrial Master Plan 2030 to boost high-impact sectors and increase employment rate.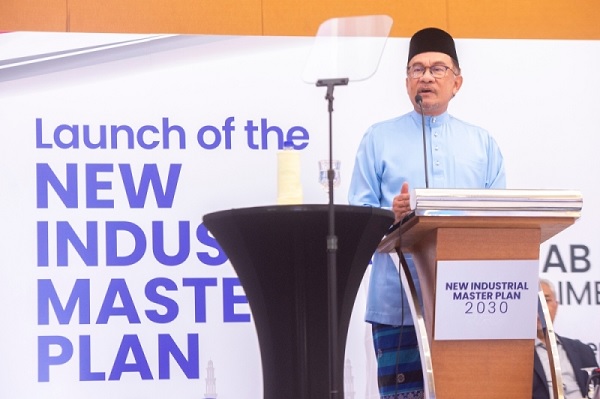 KUALA LUMPUR, Sept 1 — The New Industrial Master Plan 2030 (NIMP 2030) aims to increase the manufacturing's value-added by 6.5 per cent to RM587.5 billion by 2030, derived from the master plan's interventions for high-impact sectors, Prime Minister Datuk Seri Anwar Ibrahim said.
The high-impact sectors include electrical and electronics (E&E), chemical, electric vehicle, aerospace and pharmaceutical.

"In terms of employment, a growth of 2.3 per cent from 2023 has been projected. This is due to the creation of high-skilled jobs as the country advances towards higher value-added activities and improvement in automation and technological advancements," he said in his speech at the launch of NIMP 2030 here, today.
Anwar also said that the government is confident that the strategies in NIMP 2030 would yield meaningful outcomes and produce a big impact on the national economy. — Bernama
read more about NIMP2030 - https://www.malaymail.com/news/malaysia/2023/09/01/pm-anwar-new-industrial-master-plan-2030-to-increase-manufacturings-value-added-by-65pc-to-rm5875b/88432
Posted on 01-Sep-2023